Women of the Word Ministry (WoW)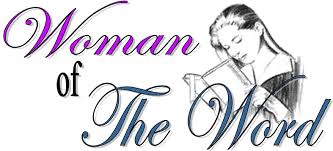 2014 Women's Theme - Christian Women Trusting in God! - Proverbs 3:5-6
The Women of St. Paul will focus on Four Pillars:
Ministry - Education - Fellowship - Worship
Welcome Women of God!

The month of May for St. Paul is usually known as "Women's Month". In 2014 we will have fewer activities to celebrate women however; you will find a few events you may find interest in attending or supporting. I hope you engage yourself in some of them.
For more information for all events and activities, please visit the women's table after church services, contact the church office or contact Sis. Rosalind Buckhanan.
Our challenge this year women is found in our theme "Christian Women Trusting in God." As we encounter trials and heartaches, fears and anxiety, misconceptions about God, and even asking God why. At some point, trusting God becomes a step of faith. You will have to make the choice to trust Him for yourself. Trusting God is a process. Just as there are stages of life, there are stages of faith. Trust comes bit by bit.
Looking forward to ministry, education, fellowship and worship with you in God!
Blessings and Love, First Lady Rosalind Buckhanan, Women's Ministry Director.
St Paul Women's Ministry News

Hello Women – Can you believe it is November already? Many of us have begun to gear up for the Thanksgiving and Christmas Season and what a wonderful way to begin the season, but by giving thanks to our Almighty God. He has blessed us so much through this year it is unbelievable. Rather yet, it is believable because we serve a God who is able, I say able to do anything for us. On our women's page I have included our last meeting agenda. Some women could not make it to our monthly meeting, but we want to keep all women engaged in the work of women's ministry. I also found a Thanksgiving devotional, which I pray will encourage your hearts even the more during this season. Let us continue giving thanks for one another, Happy Thanksgiving.

With Love, First Lady, Rosalind G. Buckhanan, Women's Ministry Director.

Sis. Rosalind Buckhanan

, Women of the Word (WoW) President
Email:
wow@spmbcsv.com
Phone:
520-458-5809