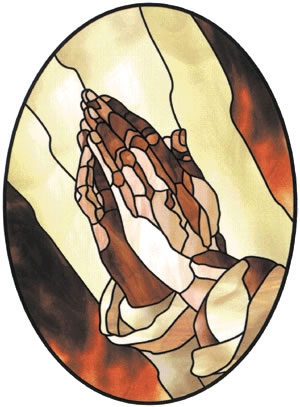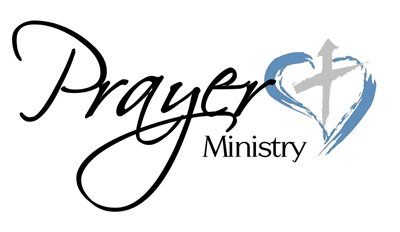 Praying to God helps the lives of all those who believe. It is our mission to bring together the faithful to share in prayer for those in need. If you would like to submit a prayer request, it will be shared with our community of faithful Christians, so that they may pray for you.
If you or a family member is need of prayer, the Lord shall hear your request through the prayers of the entire congregation. You are not walking a lonely course, but rather holding hands with those who care. Christ Loves Everyone and is filled with happiness when they are praying together online or in church.
Healing is a long process that begins with prayer and faith. The Bible tells us what we must do, and we must have the strength to come together in Holy worship. Submit a prayer and read the prayers of those who are in need of help and guidance. Jesus loves us all. It is our religion that binds us together as humans on this Earth.
Feel free to submit a prayer request for healing if you or a loved one needs physical rehabilation. Allow the Lord to enter your heart and you will be rewarded here, and in Heaven.
God Bless,
Enter your prayer requests or praise here
impossibilities

posted by: many on 6/4/2019


Please pray for Jay and Lima that God will help them in these areas now and lifelong: (1) their relationship with Jesus, each other, their kids and grandkids, co-workers and all (2) protection, health, safety (3) that God will bring people into their lives to help them, that will help them as they are facing impossible difficulties and more than one area (4) that God will protect and build their love for each other that they have had for decades, and that God will not allow the problems the face or other people to interfere with their love for each other (5) THAT God will help them breakthrough successfully and peacefully and unified in all marriage issues they are facing, both the good things and bad things (6) that God will increase the Presence and work of the Holy Spirit in them AND really help them progress forward into God's purposes for their lives, in every part of their lives (7) for unshakable peace that never goes away (8) that God will help their kids and grandkids to somehow make a real and right connection to Jesus AND also help their kids to stop making very bad decisions and harmful lifestyle choices. Pray their kids will stop cursing at them and stop being cruel and vengeful. The kids were spoiled and in trouble from high school and even now, years later. Pray God will deliver the kids from reckless partying, drunkenness, drugs, reckless sexual activities. These grown children NEED God to rescue them, pray God will rescue them NOW, and help them to not be able to go on in destructive and dangerous living, and bring them to come to know Jesus (9) pray God will protect Jay and Lima's hearts and minds from putting pressure on themselves that is unnecessary and that God will protect them from all confusion and from feeling obligated to things they are not obligated to(10) and pray for Jay, Lima, their descendants, and their older parents, their siblings and families and all their people, that God will help all of them Spiritually, mentally, emotionally, financially, with God's purposes for their lives and in ALL other areas of life (11) pray also for me and Belo that God will protect and guide us, give us help with every day life issues, help our kids serve Jesus and not get lost in the wrong way, and help all our families in all possible ways and help ALL of us in ALL areas of our lives too. (12) Pray God will presently and endlessly send the Holy Spirit down to move in great love and supernatural power into the hearts, minds, spirits and souls of all people in and from the United States, Argentina, Islas Malvinas, the UK, the EU, Australia and the whole world. thank you
I will pray

7 people are

praying.

Please pray

posted by: Edmund Krzeminski on 6/2/2019


[We read] In the King James Bible, Ezekiel 22:30: "And I sought for a man among them, that should make up the hedge, and stand in the gap before me for the land, that I should not destroy it: but I found none." O God, please help us and teach us to build a wall [of prayer] around the USA, Canada, Poland and Great Britain. Are you ready to stand in the gap, where God is the Helper and Teacher? Please pray that Great Britain, Poland, the USA/Canada would overcome for: (The Acts 26.18). * Poland, pray for freedom from dead religion to saving faith of Jesus Christ as the Saviour and the Lord by faith only, * the Church in the USA & Canada & Great Britain – Pray for repentance and cleansing of the church - Matt. 3.12 "Whose fan is in his hand, and he will thoroughly purge his floor, and gather his wheat into the garner; but he will burn up the chaff with unquenchable fire." * my family: 1. Stir up the hearts of my family for ministry for me, my wife Dorothy, our daughter Ann, and our sons Peter and Daniel - "..but as for me and my house, we will serve the Lord" Joshua 24.15 2. Pray for God's will, wisdom, discernment, revelation and recognition for me and my family; I ask God for Edmund's work situation, God's direction for Edmund , Dorothy, Peter, Daniel and Ann (also God's protection over the company where she works), 3. God's order in my work. I ask God for great wisdom at my work. Blessings and the knowledge of Jesus Christ for my bosses. Thank God for the continuation of my work. Edmund & Dorothy Krzeminski
I will pray

4 people are

praying.

desperate


We are facing impossible difficulties. Pray God will help us Himself in all areas of life AND to overcome what we are facing with grace given to us, and help us to trust Jesus without fear or doubt and to bring some people into our lives who help us quickly, and for peace, health and protection
I will pray

7 people are

praying.

Passing of Deacon Clayton Barnett

posted by: Pastor Buckhanan on 2/13/2014


I am humbled to have known such a man as Deacon Clayton Barnett, who served as the Chairman of Deacon's for years at St. Paul, as one of my very first Chairman. After his final bout with cancer, he and God decided it was time to go home today, and so he has passed away. I certainly want to make sure our prayers will be lifted toward the members of St. Paul that personally knew Deac and also his family, relatives, Kino Gospel Service family, and many others who spend many years with him. Lastly, please keep Sis. Hattie Barnett and Family in your prayers. It's such a great loss for her. That was her "Clayton."
I will pray

89 people are

praying.

Salvation


Please join in praying: Lord, I pray that you would break into Kathryn's spirit and do a mighty work of salvation! Lord, I pray you'd free her from doubts and fears and blindness and all the illusions of this world! Father I pray the weight of eternity would grip her spirit! Father, I pray your love and affections for her would overwhelm her! Father I pray the things that distract her from your Truth would become dim and fade away!!! May your kingdom come in Kathryn's heart in Jesus name!
I will pray

83 people are

praying.